Qwinzi is a
'Events Management & MICE Company'
Qwinzi Experiences is your go-to destination for unparalleled Events Management and MICE services. With nine years of industry expertise, our global footprint and proven track record in Strategic Marketing, Brand Management, and Customer Engagement set us apart. From Events and Brand Promotions to Meetings and Exhibitions, we deliver bespoke solutions tailored to the unique needs of Mid and Large Scale Corporates. Explore our collaborative approach and elevate your events with Qwinzi Experiences, the trusted partner for transformative and unforgettable experiences.
Case

Study
Welcome to the dedicated to building remarkable Schedule!
Business
Partners
Welcome to the dedicated to building remarkable Schedule!
What
Clients

Say
Welcome to the dedicated to building remarkable Testimonials!
Sharmaine Rose Selvakumar
S&P GLOBAL PLATTS
Kapil Sabharwal
Agile Agency, Puts Clients Interest first, Open to exploring new options, Volunteered to help in Extra Items, We were mighty impressed with Qwinzi's delivery…
GMR - Delhi
Rachel Lewis
Very helpful generally and understood the levels of service we wish to provide to our clients
KNect365
Anastasiia
Completely Dependable – Team Qwinzi was amazing. Flexible, Eye to Detail, great Client Servicing. All the customers were so happy with the event.
Questra World – Spain
Puja Tewary
Amazing team to work with. They never say no to any Last-Minute requests. Flawless Execution of multiple events across India.
Bloomberg Philanthropies - UK
Amrit Raj
I have No Doubts in recommending Qwinzi Experiences for curating any Event. The team made our experience so smooth that we completely forgot that we are the Organizing team. Zero complaints in 300 guests.
LSE - UK
Captured
Moments
Welcome to the dedicated to building remarkable Photo Gallery !
Event
Info

Zone
Welcome to the dedicated to building remarkable Schedule!
Event
Events can be Corporate, Social, Cultural, Political or Entertainment based and can range from small and local to large and global.
M.I.C.E
MICE stands for Meetings, Incentives, Conferences, and Exhibitions. It is a specialized sector within the broader tourism industry.
Activation
We understand Activations as a marketing strategy to increase engagement and awareness of a brand, product, or service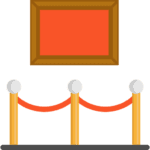 Exhibition
Exhibitions can be designed to educate, entertain, or promote a particular product, service, or idea.